There are some important things to know to protect yourself, your family, and your workspace, when it comes to using fragrance oil.  We want to be sure you are armed with the knowledge you need to use fragrance oils responsibly.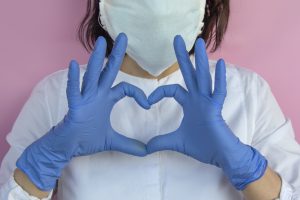 How can I protect myself while using fragrance oils?
Use fragrance oils in a well-ventilated area. You can create ventilation by installing a vent in your work area, opening windows, and using fans to circulate the air.
Avoid prolonged exposure to fragrance fumes.  Consider wearing a face mask to reduce your exposure.
Wear gloves when working with fragrance oils to avoid skin contact.  Wash hands and any other areas of exposure thoroughly with warm water and soap after any accidental contact.
Wear safety glasses or eye protection when working with fragrance oils.
When possible, keep pets away from work areas where you are using fragrance oils.
How can I protect my workspace/home?
Again, it is important to use ventilation if you are working with fragrance oils at home.  When possible, separate your work and living space until the majority of the scent has dissipated.  An example of this might be closing doors to bedrooms at night after making candles in the kitchen.
Fragrance oils and essential oils can damage surfaces if drips or spills occur.  Protect your work surfaces to avoid damages countertops, stoves, carpets, flooring, etc.
Just like any other oil, it can be difficult to remove fragrance oil from carpet, clothing, furniture, or curtains.  We find the best way to remove fragrance oil from fabric is to spot treat the stain with a liquid soap before washing. Avoid drying the fabric until the stain is completely removed. Several wash cycles may be necessary.
**We are happy to provide the SDS sheet for any of our fragrances.  Please email info@communitycandlesupply.com for any SDS, or with any questions regarding our products.  The IFRA document for each fragrance can be found for each of our fragrances by clicking on the "IFRA" tab under the product description section of the listing.