We have compiled a helpful list of our fragrances that can be used in lotions, body sprays, and other products.  For your particular product we recommend you consult the IFRA for each fragrance.  The IFRA is listed on our website under the fragrance description. Look for a tab marked "IFRA Data" and consult the appropriate category for your formulation to determine what the safe usage rates are for your products.
If you have any questions about our fragrances, please email them to info@communitycandlesupply.com!
Please Note: We add new fragrances often.  We will update this list as new fragrances become available so be sure to check back often! 
Lotion & Body Spray Fragrance Oils
True Rose Yankee Type®
Volcano by Capri Blue Type®
Japanese Cherry Blossom BBW Type®
Lick Me All Over
Lavender
Lavender Linen
Island Lavender
Vanilla Patchouli
Patchouli
Diva Type®
Egyptian Musk/Red Sea Romance
Luxe Linen
Birmingham Belle
Grateful Heart
Honeysuckle
Jasmine
Pink Sugar Type®
Pink Magnolia
Magnolia
Caribbean Coconut
Kudzu
Vanilla Sandalwood
Pearberry BBW Type®
Warm Vanilla Sugar BBW Type®
Sugar Cookie
Oatmeal Milk & Honey
Baby Powder
German Iris
Driftwood
Pomegranate & Blackberry
Peach Nectar
Butt Naked/Tropical Paradise
French Vanilla
Butter Cream
Southern Sweet Tea
Coconut Lime Verbena BBW Type®
Birthday Cake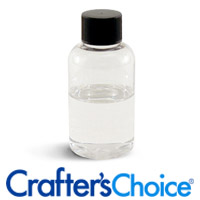 Sea Salt & Agave
Gain Type®
Vanilla Bean BBW Type®
Vanilla Sandalwood
Zesty Citrus/Ruby Red Grapefruit
Macintosh Apple Yankee Type®
Sandalwood
Seaside Citrus
Almond
Coconut Creme Pie
Green Apple Jolly Rancher Type®
Kentucky Bourbon – Great For Men!
Blooms & Butterflies/Spring & Renewal Febreze Type®
British Parliament-Great for Men or Women
Bluebonnet
NEW! – White Sand Beaches BBW Type®
NEW! – Cotton Candy
NEW! – Tropical Serenity
NEW! – Rainbow Twist
NEW! – Peony & Blush Suede by Jo Malone®
NEW! – Fiji Date & Lemon
NEW & IMPROVED! – Cucumber
NEW & IMPROVED! – Cucumber Melon
NEW & IMPROVED! – Cucumber Mint
NEW & IMPROVED! – Cucumber Sea Salt