There are some big changes happening here, and we wanted to let you know about them, because this will affect the way we do business going forward.  We have seen unprecedented growth during the first two quarters of 2020.  We are grateful that you trust us with your business, and it is a trust that we take very seriously.  We know that you need the items we sell so that your business can be successful.  Because of this, we will continue to work very hard to get every order processed and shipped, or ready for pick up as quickly as possible.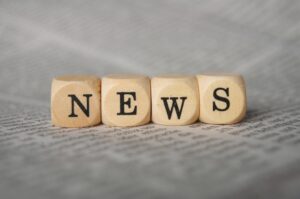 To ensure that we continue to provide this level of service, we are making certain changes so that we can be as efficient as possible with our time and effort.  Here are the changes that could affect you:
Starting immediately, the showroom will be closed. This space is being converted for another use that is critical to the function of our business.
Order Pick Ups: You should receive both a text and an email notice when your order is ready for pick up. Please wait to come to our location until you receive this notice.
Sampling Fragrance: Because we are closing the showroom, we are adding a "Scent Strip Sample" to each of the fragrances so that you can experience a fragrance without having to spend a lot of money.  Each scent strip is dipped in the fragrance of your choice, placed in a small zip bag and labeled with the fragrance name.  There is a minimal charge for the Scent Strip Sample, and shipping fees apply unless they are shipped with an order. Adding these to the site is a huge project and will take some time, so please be patient until they are added.
Current Order Processing Time  Please prepare for a minimum of 24 business hours' order processing time for all orders, including pick up orders.
Order Add-Ons:  All orders are treated as a new order.  If you wait to add items until you arrive at our location, your new order will be added to the queue of existing orders, and you will likely have to return for these items.   We will not be staying late to process orders placed on site.
Phone Calls:  For those of you who place your orders by the phone this will be very important information.  We will not be answering the phone unless we are between tasks, which means rarely.  Please leave a message or send an email if you need to speak with us.  We will return phone calls within 24 business hours, so you can still order over the phone, but be prepared for this delay. We encourage everyone to place orders on the web site.
New Text Message System – We now have the technology to send text updates regarding your order status.  Please be sure to complete your order with a current cell phone number to receive these updates.
We are discontinuing Second Saturday Pick Ups.  However, we will continue to offer weekend appointments for those purchasing $300 or more in merchandise, but the orders must be placed no later than noon of the Friday before.  Appointments are subject to our availability and are not guaranteed.
Thank you for your continued loyalty and understanding as we grow to meet your needs!
Sincerely,
Robert and Christine Begg
Community Candle Supply